Open for Lunch and Dinner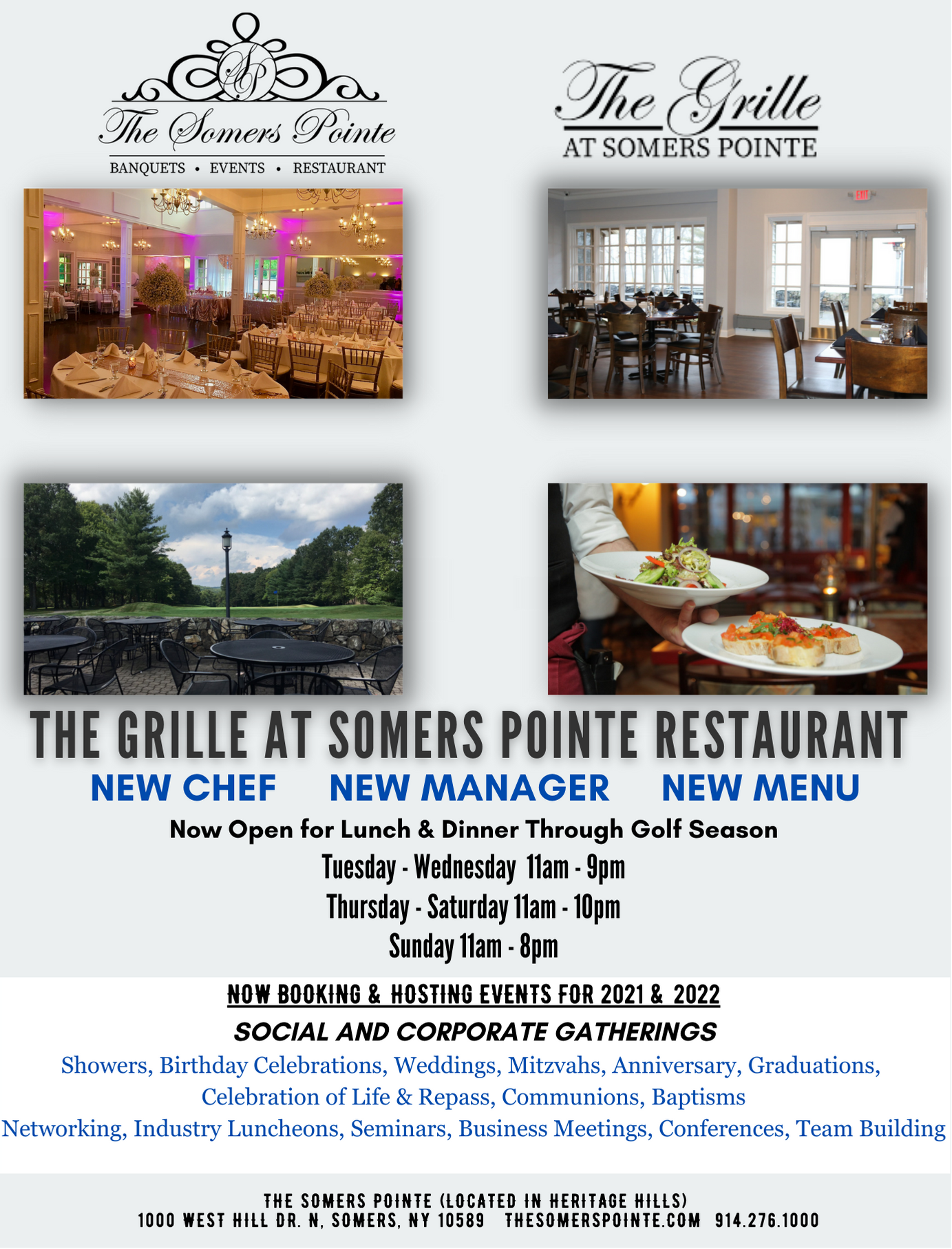 Update for the Season
The Grille at Somers Pointe Restaurant in Westchester
Hours of Operation for The Grille at Somers Pointe
Monday – Tuesday : Closed 
Wednesday – Thursday: 11am – 6pm
Friday – Saturday 11am – 6pm
Sunday: 11am – 6pm
Meet and Welcome the New Team, with New Chef and New Restaurant Manager. 
Upcoming Events
Click to Learn More About Our Upcoming Live Music Events. 
 Reservations Welcome! Drink Specials and More!
Banquets and Catering at The Somers Pointe
Host Events and Private Banquets. Small,  Midsized and Large groups. 
We are also happy to offer Off-Premise Catering Options.
Keep an eye out for In-House Special Events as well!
To Inquire about Banquets and Events:
or Leave a Message at 914.276.1000
We look forward to seeing you soon! 
Our Grille Menu
The Grille at Somers Pointe Restaurant in Westchester features your favorite American Classics with a Twist. The dynamic space located at The Somers Pointe on Somers National Golf Club features a Full Service Dining Room, Elegant Bar and Outside Patio overlooking the scenic Golf Greens.
 Check out our menu, and visit us for a lovely experience. 
For Reservations Call 914.276.1000
Menu
This error message is only visible to WordPress admins
This endpoint has been retired